We Can help You With:
Plumbers Perth
Gillies Group's Master Plumbers

About Gillies Group Plumbing Services
Plumbing problems can feel frustrating and time-consuming. When your home experiences a blocked drain, leaky toilet, or burst pipe, you need an expert plumber on your side to solve your problem quickly and efficiently.
At Gillies Group Plumbing, we know how bothersome plumbing issues can be, so we take pride in offering high-quality, fast, affordable services across the greater Perth area. Our locally-owned and operated plumbing business goes above and beyond to provide clean, efficient, and trustworthy domestic and commercial plumbing services for each of our valued customers.
As a Master Plumbers and Gasfitters Association member, our Perth plumber company utilises tools and techniques that outperform industry standards. We can solve any plumbing issue that comes our way, ranging from leaky pipes to blocked drains to leak detection concerns.
Our 100% guarantee and attentive customer service ensure that our customers feel satisfied with our reliable, honest, top-quality plumbing work.
If you need a plumber, Gillies Group can exceed your expectations.
Call now on (08) 9204 4407!

Clean, Non-Invasive Professional Plumbing Services
There's nothing worse than coming home from work to find that your Perth plumber left muddy boot prints and dirty puddles behind or that they had to dig up the yard to assess a pipe, ruining your landscaping.
At Gillies Group, we take pride in providing clean, minimally invasive plumbing and gas services. We believe in exhausting all non-invasive plumbing solutions before resorting to digging up your yard or knocking down a wall. Once we finish our plumbing projects, we always take time to clean up any messes we made, leaving your property tidier than we found it.
Honest, Fair Prices With No Call-Out Fee
Many people hesitate to contact a Perth plumber because they fear ending up with an outrageous, surprising bill at the end of their plumbing service. At Gillies Group, we offer transparent, fair pricing options and upfront quotes, so you can feel confident that our services will suit your budget.
We quote all works before starting work, so there a no surprises. Our focus is on helping our customers, and the best way to show we value their time and money is by offering job prices they can afford.
Efficient, Time-Sensitive Repairs
Plumbing problems are often time-sensitive—every minute they go unaddressed could cost you more money in water bills and repair fees. We know that time is money when it comes to a plumbing job, so we work quickly and efficiently to diagnose and service your plumbing or gas problem.
Our expert plumbers keep all of the equipment and supplies they need in their work vans for common plumbing problems, so you should never have to wait around for your plumber to order a part or grab a tool from the shop. Additionally, we always call ahead when we are on our way, and our plumbers arrive promptly at every job.
We will begin clearing your blocked drain or fixing your leaks at a convenient time for you and your family.
100% Guarantee
Finding the right Perth plumber for your needs may feel overwhelming, so we'll save you the hassle. With extensive experience and plumbing expertise, our Gillies Group team can tackle any job that comes our way with care, honesty, and mastery.
We offer a 100% guarantee to help you feel confident in our plumbing knowledge and work quality. If you aren't satisfied with our plumbing service, we will do everything to address your needs and gain your trust. There's no doubt about it—we're the plumbers Perth residents can trust.
Gillies Group is an established WA owned and operated plumbing company based in Perth. We provide our domestic clients with personalised service to find the best solution for your plumbing issue. We understand that different clients have different budgets and needs, which are considered at all times.
With extensive experience working in commercial construction and maintenance, we can provide our commercial clients with a quality maintenance service at competitive rates.
We are a member of the Master Plumbers & Gasfitters Association. Whether you are a domestic or commercial client, we will provide you with a high-quality plumbing service tailored to your particular requirements; all carried out at a competitive rate. We pride ourselves on being reliable, punctual, and honest. Contact us today to discuss your plumbing needs.
*Conditions Apply.

A simple, fast and effective way to have your plumbing sorted right away.
At Gillies Group Perth, we understand how frustrating a concealed leak, dripping tap, leaking toilet, or a blocked drain can be. This can lead to increased water bills, toilets not flushing, or dirty shower water at your feet because the drain is blocked.
But it would help if you didn't have to suffer.
With our state of the art water leak detection equipment and drain equipment, we can locate concealed leaks and blocked drains without starting a demolition derby. Our trucks also come fully loaded with goodies to fix those frustrating dripping taps and leaking toilets.
Our promise to you
Non-invasive and professional experience: You're a homeowner, property manager, or a strata company, we understand the need to be resourceful, discreet and tidy. We exhaust every option possible before digging up garden beds, removing tiles, and knocking down walls. Enjoy peace of mind knowing that you are coming back to a working system and not demolition.
Our plumbers come prepared: How often have you been told 'I'll have to come back tomorrow because we need to order a part'? Don't go another day with a blocked drain. Our fully equipped vans are stocked with state of the art gear for almost all of your plumbing emergencies, water leaks, blocked drains, leaking toilets and leaking taps.
We leave worksites clean and tidy, causing minimal disruption: Rest assured, there will be no splash marks, pools of water or muddy boot marks on your tiles and carpet. This means you'll come back to your home or business to find it looking the same as you did when we arrived or, if not, better.
Cash or cardsAll our technicians are equipped with portable EFTPOS machines; this means you won't have to rush down to your local ATM to withdraw cash.
Free to your door You don't have to worry about getting hit with any hidden costs because we don't charge a call-out fee. This means more money in your pocket.
We stand by our work. Every second you waste trying to find a plumber in Perth who can fix your problem may end up costing you more in damages. We pride ourselves on being reliable, punctual and honest, and with a 100% guarantee on all our work, we'll have you relaxing in your hot bath in no time at all.
Why you shouldn't ignore the signs of a blocked drain
A leaking bathroom tap or a blocked kitchen drain may seem harmless at first, but ignoring the issue can lead to further damage that may end up costing you more time and money.
What can happen:
Stagnant water will emit a musty odour that can travel to the surface and permeate your home with an unpleasant and unhealthy atmosphere. This can also lead to the growth of bacteria, mould and mildew, which can be quite harmful to you and your family.
Stagnant water also attracts mosquitoes, pests and other insects that carry germs and diseases.
Water leaks can travel into the corners and foundations of your home, which weaken structural integrity.
Moisture may come up through the floorboards or walls and cause water stains, discolouration, and warping.
If left unchecked, the area may even become prone to flooding.
By ignoring the issue, you risk further damage to your home and jeopardise your family's health and safety.
Whether you're a domestic or commercial client, we will provide you with a high-quality plumbing solution tailored to the particular requirements that put you and your families safety first.
Honest & Transparent Plumbing Services
Gillies Group is an Expert Plumbing maintenance company located in Perth. While other companies claim to do it all, Gillies Group's primary focus is plumbing maintenance and replacement. This means we have more than likely seen the problem you are experiencing multiple times before and can unclog you from any plumbing situation. This allows us to diagnose the problem and provide the best solutions quickly. Which means you save time and money.

We Offer a Wide Range of Plumbing Services
At Gillies, we offer a wide range of plumbing services, everything from small repairs to major installations. We are here to service your needs, cleanly and professionally at a bargain price:
BATHROOM TAP AND TOILET INSTALLATION
Installing a new tap, toilet, or other fixture can be challenging without the right equipment and experience. Calling our team of expert Perth plumbers for your installation needs can ensure that your fixture works properly, does not leak or drip water, and fits your available space.
LEAKING TAPS
Call the experts now to have your dripping or leaking tap repaired or replaced. Over time, the cost of a leaking tap adds up. The constant dripping of water not only costs you money but also wastes water. A leaking tap is most likely caused due to worn out components, corrosion or broken parts. A professional plumber will quickly diagnose the problem and provide a fixed price to repair or replace the tap.
TOILET REPAIRS
We can repair your leaking toilet and prevent you from flushing your money away. Broken valves or seals most likely cause a leaking toilet. A plumber will determine the problem and provide a fixed toilet repair quote, either for repairing or replacing the faulty parts.
BURST/LEAKING PIPES
Water leaks at plumbing pipes and fixtures will waste precious water and damage building structures if left unattended. Regularly checking your plumbing pipes, taps, toilets and plumbing fixtures can save you water and money.
Burst pipes can leave a big mess in your home, often damaging your carpet, electrical switchboard, or belongings in the process. We consider burst pipes a plumbing emergency, so our team will come to your property as soon as possible to seal the leak, remove excess water from your home, and clean up the mess.
LEAK REPAIR
You may think that a small leak will not do much damage, but every drop of water that leaks from your pipes are money down the drain. We use state-of-the-art leak detection equipment to find the source of any leak quickly and efficiently with minimal disturbance to your property. When you contact our company for a leaking service, we will diagnose the problem and fix the leak in the same visit, saving you time and money.
LEAK DETECTION
Is your water bill much higher than you expected? Do you get little to no hot water? Do you see random wet patches on your lawn? If you have a hunch that something doesn't seem right, your safest bet is to call Gillies Group water leak detection experts to visit your property and investigate before any serious damage occurs.
LOW WATER PRESSURE
We are experts at fault finding. Using years of experience, we can locate the cause of low water pressure. Once we have located the cause of the low water pressure, we can provide a fixed price for the options available.
WATER FILTRATION
While Australian tap water is generally safe to drink, water providers often include disinfectants like chlorine to remove pathogens, giving tap water an unpleasant taste. Contacting our team to install a filtration system is an easy and effective way to purify your tap water.
Gillies Group partners with some of Australia's top manufacturers of home water filter systems. Our team installs high-quality, reliable water filtration systems that will keep your family safe and healthy. We install the following types of water filter systems:
Point of use water filtration
Whole-house water filters
Water softening
Rainwater filtration
Water filters for appliances
BLOCKED DRAINS ACCESS & REPAIR
Blocked drains can be messy and disruptive. Whether you know the cause of your blockage or not, our Perth plumbers will work quickly to clean your drain and ensure smooth, fast drainage throughout your pipes.
We use innovative drain-cleaning cameras to identify the blockage and clear it without disturbing your plumbing and gas systems. Our Perth plumbers have unclogged thousands of blocked drains, and we are confident we can find the source of your blockage as well.
BLOCKED DRAINS, BLOCKED SINKS AND BLOCKED TOILETS
Gillies Group has cleared 1000s of blocked drains. We have the latest drain cleaning machines which allow us to open the blockage efficiently. Once the drain has been opened, we can use our drain camera to identify and locate the cause of the blockage.
GAS HOT WATER SYSTEMS INSTALLATION
Stepping into the shower to find that your hot water system is malfunctioning can be frustrating. Other plumbers in Perth may make you go days or weeks without hot water before fitting you in for a service appointment.
At Gillies Group, we prioritise hot water problems by responding to your service call within 24 hours. When you contact our gas fitters, we will quickly diagnose and service any problems with your hot water system and plumbing gas connections. We will only recommend a new installation if your current hot water system is irreparable.
Our gas fitting and plumbing experience allow us to install gas hot water systems with ease and expertise. When we leave your property, you can feel confident that your gas hot water system will heat your water quickly while saving you money on your utility bill.
Plumbing Service Area Locations: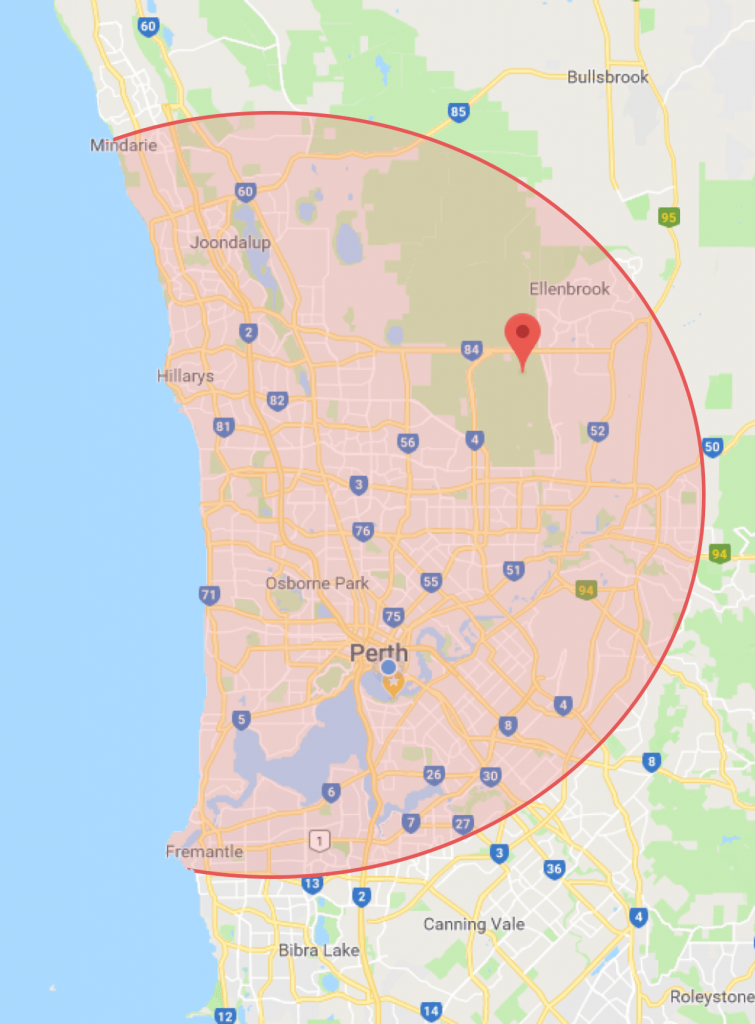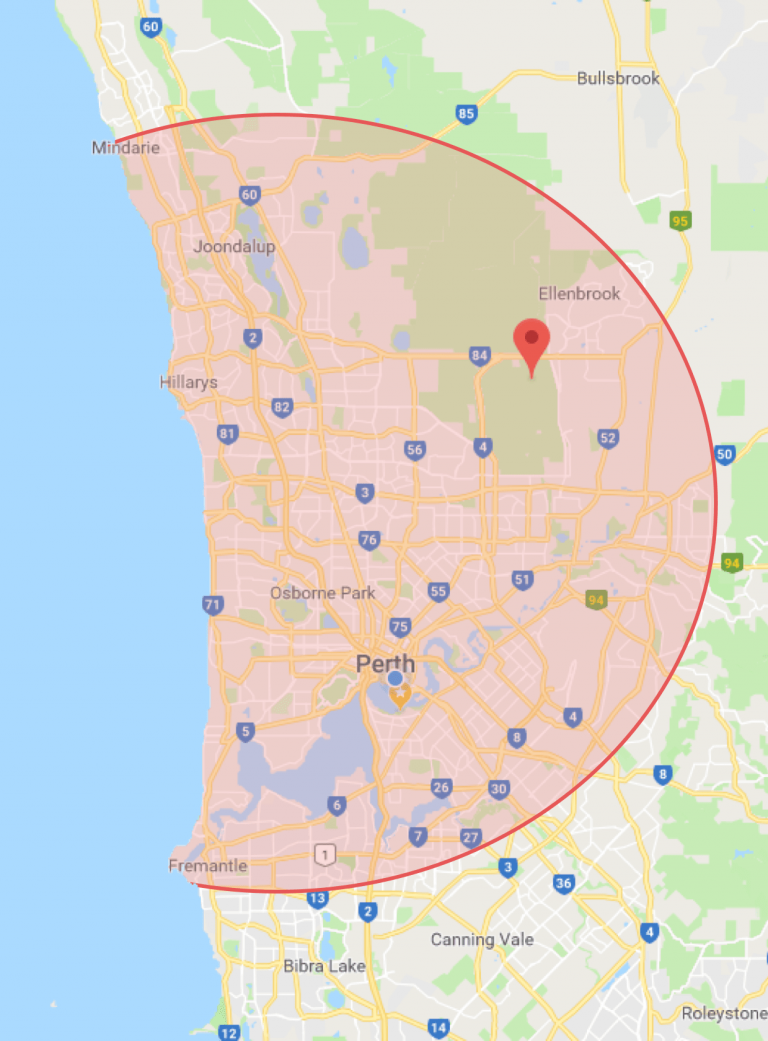 Routine Maintenance From Our Knowledgeable Team
Scheduling routine plumbing & gas maintenance is a practical way to ensure that your Perth plumbing system continues working well for years to come.
During your maintenance appointment, our team will check for mineral build-up, rust, and leaky pipes throughout your property, then suggest a service that will be in your best interest. We will then make a note of any future servicing needs for our reference.
Our Perth plumbing team will also assess your major fixtures, including your hot water system, to identify any issues before they worsen.
Contact one of our plumbers in Perth today at (08) 9204 4407. We'll call back in 30 minutes or less!*
Joondalup
Stirling
Subiaco
Reviews
Alex was very happy with initial advice and response time. Plumber turned up with positive attitude and helped my wife through her ordeal of the burst water pipe immediately after water meter. As a result of 1st visit we were able to have water turned on, whilst parts were sourced and the 2nd visit was completed within 48 hours. Quoting and billing process did not lead to any surprises – so I was happy there. Thank you – Will call again when in need Matthew & Alex
A most definitely 5 ++++ Great service. Keep this standard, and you will have many happy clients. Again thanks Jay, for great service. Tony - Wanneroo
Hi Jay, we would give the service 5 stars and would recommend you to anyone. Thanks again. Greta - Clarkson
Called Jay this morning and explained our situation. He promised to sort something out and call me back in 5 minutes...and he did! Plumber sent me a courtesy call to let me know he was on his way (and on time!!!) and was friendly and polite. All in all my problem was fixed within a few hours and at a very reasonable price. Highly recommend.." Tanya B
Called Gillies Group about my blocked drain. Jay came out and cleared the blockage with some impressive equipment and it was all done really quickly. Would recommend these guys to anyone! Tom J
Highly recommended company!! So approachable, do the right thing all the time and never had any complaints from clients!! Thanks guys Kristy L
Have used Jay a couple of times now. Great job at a great price! Luke B
Thanks very much, it all went well and your man on the spot was able to accommodate me coming and going so it could happen. I was very happy with the service. Diana -Claremont