6 Signs That You May Have A Burst Pipe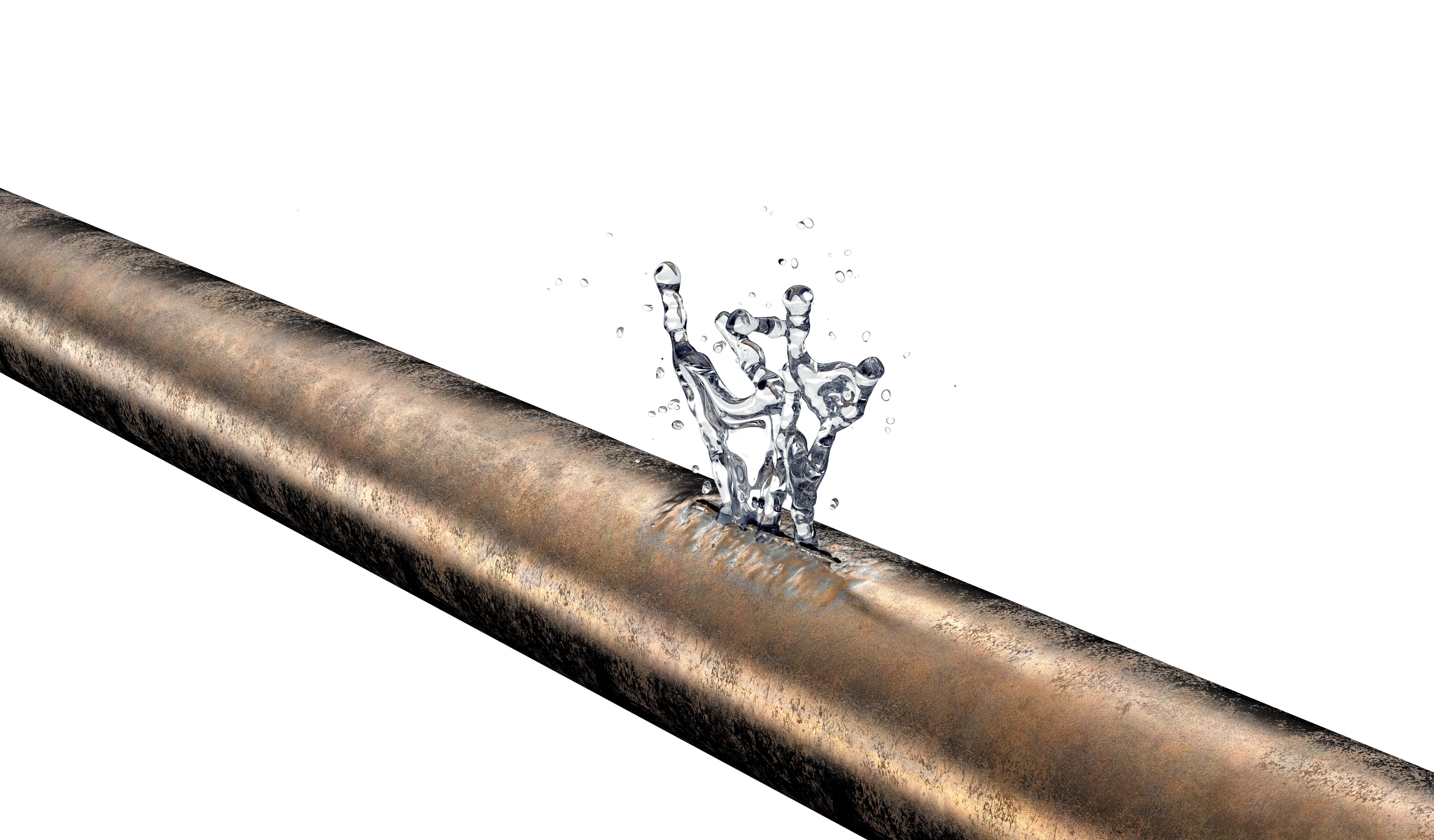 If you find yourself asking the same question each month, 'Why is my water bill so high?' the chances are you have a burst or leaking pipe somewhere in your home.
Apart from an expensive water bill, an unrepaired leak can cause damage to your ceiling, flooring, insulation and plasterboard. If a pipe completely bursts, you'll soon be looking at a hefty repair bill.
As moisture begins to creep throughout your house, you also run the risk of dangerous mould and mildew growing in parts of your home, creating an unsafe environment for the family.
To help reduce your water bill and create a safer environment for the family, here are 6 signs that you may have a burst pipe in your home.
1 – Has there been a change in water pressure?
When you turn on the shower is there a significant decrease in the amount of water coming through? Or maybe you noticed less water coming out of the tap when you went to wash your hands.
If you have noticed a significant drop in water pressure then its best to contact a professional to prevent any further damage.
2 – Look out for water marks
If there are visible signs of water coming through your walls or ceiling, this is a good indication that you may have a leaking pipe somewhere. You'll also have a fair idea of where the leak might be located, but before you go knocking down walls, we recommend leaving this for the pros to locate.
3 – Look out for any soft patches or depressions in your yard
If a leak has gone unchecked for quite some time, or if a pipe has completely burst, it can lead to puddles of water forming, create damp areas around your yard, cause paved areas to become unstable or your garden to flourish in a particular area.
If you notice any of these signs in your yard, contact a professional immediately before you go digging up the garden bed or ripping up the lawn.
Our team uses state of the art leak detection technology that allows us to identify the source of the problem and resolve the issue with minimal destruction.
4 – My water is discoloured and has a strange smell
If the water coming out of your faucets is discoloured or emits a strange odour, you may have rusty pipes, which can often then lead to leaks or burst pipes.
5 – Why is my tap so noisy?
There are a number of reasons why loud noises occur when you turn your tap on and it can often be to do with your water pressure. A shock wave of high water pressure in the pipes can cause a sudden closing of the valve which can result in your tap making whistling noises and a hammering sound within your plumbing system.
Other reasons could be that there are mineral deposits in your aerator, faulty tap washers, a buildup of scale, high water pressure, or faults in your plumbing system.
Listen out for any dripping sounds, banging or rattling noises within your walls. This could be can indication that you might have a leak.
6 – Increased water bill
If you're wondering why your water bills have suddenly spiked through the roof despite your water usage habits not changing, then you probably have a leak.
A common place where a leak can be found is in your toilet. Check your toilet to see if there are any leaks present in the pan or outside of the pan where the piping is.
What to do if you think you have a leak?
If you think you have a leak the first step is to locate where the leak is coming from. Here are some simple steps to take:
Most common place a leak can occur is in your toilet. Check around the piping and inside the pan.
Check all taps and any appliances that are connected to the plumbing including, dishwashers, washing machines, hot water systems, and the air conditioner.
Make sure there are no damp, warped, or discoloured areas in your home, especially on the walls, ceilings, floorboards, and carpet.
Check all outdoor hoses, sprinklers, and taps for leaks and damage.
Check your water meter for any unusual activity: does it spin fast?
If you are unable to locate any leaks inside or outside your home and suspect that there is a leak then it's time to contact the professionals.
---
Attempting to resolve a plumbing issue that is underground or within the walls of your home can be a difficult and messy task. You risk causing further damage to your home and your plumbing.
The highly trained staff at Gillies Group are fully equipped with advanced technology that can identify hidden leaks without starting a demolition.
They'll have your plumbing issue fixed by the time you come home from work and have things looking exactly the way you left them – no boot marks, no puddles of water, no stains.